Béatrice Dreux
Beatrice Deux was born in Versailles in 1972. She received her diploma from the Academy of Fine Arts, Vienna, Austria. If you are interested in her work, please send here a note.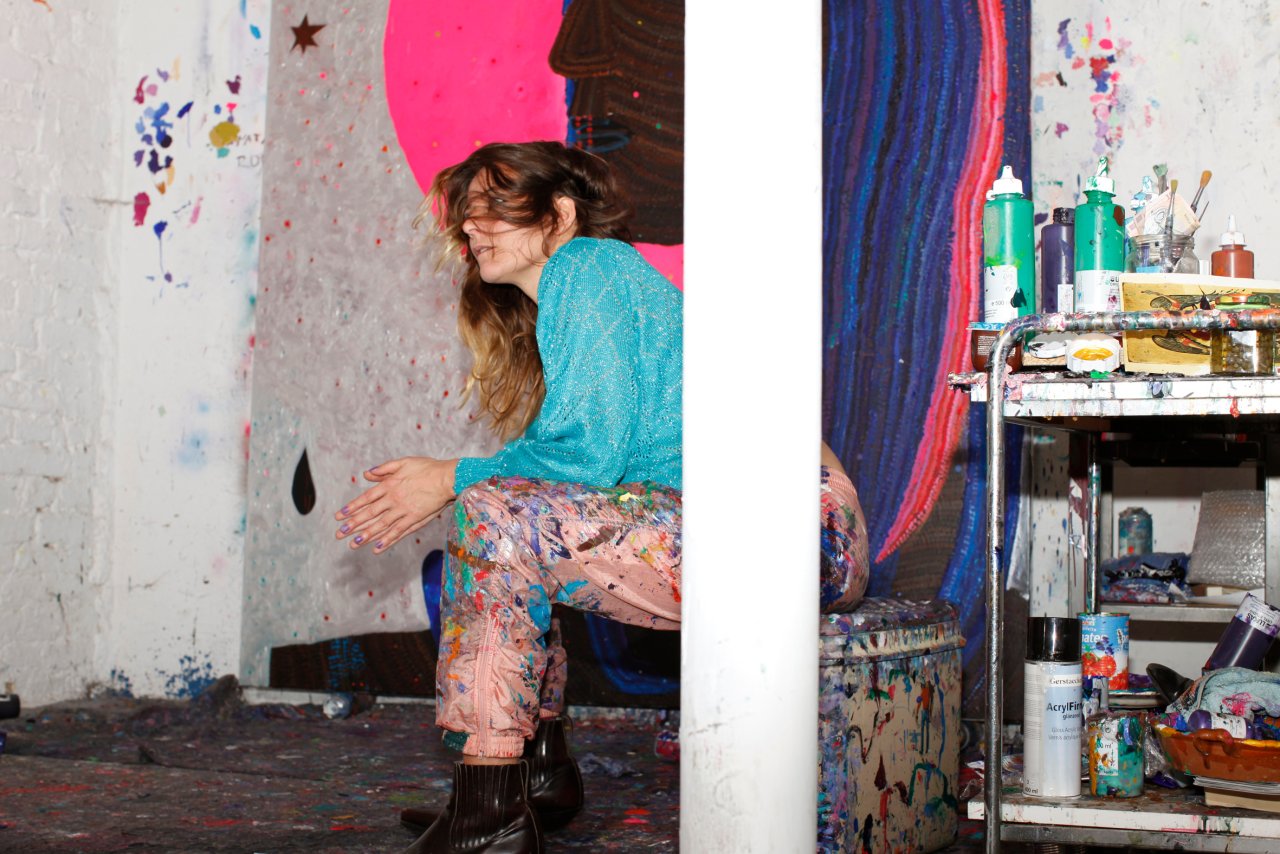 Solo Exhibitions
Back Dragon Society, Los Angeles (1996), Gallery Mezzanin, Vienna (1999), Gallery Menotti, Vienna (2001), Gallery Hubert Winter, Vienna (2004), Gallery Hubert Winter, Vienna (2005), PARALLEL Vienna curated by Vita Zaman(2016) LENTOS, Kunstmuseum Linz, Austria curated by Robert Fleck and Stella Rolling (2016), Traklhaus Salzburg, Austria (2017), CORDONHAUS, Cham, Germany (2018), Salon Schmitz, Cologne, Germany, Helmuts Art Club, Vienna (2020)
Group exhibitions
Gallery Nächst St. Stephan, Vienna, curated by Franz Graf (1996), National Gallery, Kairo, (2003), Salzburger Kunstverein (2005), Pi Artworks Gallery, Istanbul (2006), Kunsthalle Palazzo Switzerland (2009), Museum der Moderne, Salzburg (2010), ACE museum, Los Angeles (2011), Kunsthalle Wien(project space) curated by Catherine Hug (2012), LENTOS Kunstmuseum, Linz, (2013), Gallery im Körnerpark, Berlin 2013, MUSA (2009), MAK, Austrian Museum of Applied Arts / Contemporary Art, curated by Peter Noever, Vienna (2000), "LOKALVERBOT", Hamburg, curated by Roberto Ohrt (2016), "Rabenmütter", LENTOS Kunstmuseum Linz(curated by Stella Rolling), Salon Schmitz, Cologne, Germany (2017) OFF IS, curated by Angela Stief (2016), "WOMAN KNOW" Austrian cultural forum New York (2018)Subversive Imagination, MUSA, Vienna, "Goddess in practice", Kunstraum Retz (2019), "Taking Root "KIT – Kunst im Tunnel, Düsseldorf (2019), Salon Schwarzenbergplatz, Wien(2021) "how Lovecraft saved the world "Universitätsgalerie der Angewandten im Heiligenkreuzerhof,(2021) Wien, "A Grammar of Gestures "Kourd Gallery, Athens,(2022) amongs others.
Post Graduate
MAK Schindler Sholarship Program, Los Angeles (1999), Cite internationale de Paris (2003), Ecole Regionale des Beaux Arts de Nantes, France (2003), SOART Austria (2017), EXSLA, eastside international residency, Los Angeles (2018), Artist residency Program, Paris (2022), CCA Andratx, Artist in Residence Program, Mallorca (2022)